Profile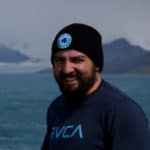 Mike Heyns
My CV
Education:

Hermanus High School, Hermanus, South Africa

University of Cape Town, South Africa

South African National Space Agency (dually affiliated when doing my PhD and Masters)

Qualifications:

National Senior Certificate (South African schooling system): standard state school in a small seaside town – great teachers made all the difference given a relatively limited syllabus.

B.Sc. (Physics and Applied Mathematics): generalist physics undergraduate degree which along with the off-the-ball university experiences gave me all the tools needed to get me to where I am.

B.Sc. Honours (Astrophysics and Space Science): a specialisation on top of my undergraduate that brought together a number of South African institutions to present the coursework and projects. I really found my passion for research and interdisciplinary approaches to problems here!

M.Phil. (Astrophysics and Space Science and Electrical Engineering): had an interesting pivot where I focused on the applied effects of space weather within power networks. During this time I was dually affiliated with the South African National Space Agency.

Ph.D. (Electrical Engineering): fully focused on the power engineering aspects of space weather effects, I officially got my PhD from the Department of Electrical Engineering University of Cape Town. Still was dually based at the South African National Space Agency and got the once in a lifetime opportunity to be a volunteer scientist on the annual summer relief expedition to Antarctica!

Work History:

I kept myself busy throughout my studies with side jobs, from being an apprentice in a truck trailer fabrication workshop, to a content manager for an e-learning start-up. Probably the most rewarding was a two year stint as a sub-warden in my university residence. My current postdoc position (contract based, with a couple of moves typical) is technically the first step towards a full time research job. I have also been incredibly fortunate to be awarded a Schmidt Science Fellowship that allows me to do my own research for the next couple of years independently.

Employer:
About Me:

I moved to London 🇬🇧 from sunny South Africa 🇿🇦 last summer. I absolutely love exploring and am always up for anything outdoors 🏖🏕. When not diving into space physics🚀, you'll probably find me running around a squash court⚉.

Read more

My secret power to be able to sleep anywhere at any time. This infuriates by partner, who is also doing a postdoc in the Durham, endlessly. Probably the biggest attraction to my job as a researcher in academia is being allowed to solve interesting problems all the time with brilliant people all over the globe – science has no borders!

My Work:

My work focuses on protecting us from solar storms. To do this, we develop simulations of our space environment that can give us warning in advance.

Check out the videos in the dropdown below to see more!

Read more

When a solar storm erupts off the Sun, huge amounts of charged particles (plasma) hurtle through space towards Earth. Luckily for us, we have a geomagnetic field the protects us. When the plasma interacts with the geomagnetic field, the geospace environment can be severely disturbed though and affect our technology (such as satellites and power grids). We can also 'see' these disturbances – the spectacular aurora!

My Typical Day:

I am a bit of a morning person, so definitely like getting up early for a good breakfast. Like many Londoners, it's a bit of a commute into work (but definitely quickest on my bicycle). Once in the office, it's getting down and dirty with coding and analysis. It's an awesome collaborative environment, so brainstorming coffee breaks and lunch with the rest of the group is very much a thing. After knocking off around 5-6pm I make sure I get some proper exercise in, whether it's a run or some squash.

Read more

There is much more to research at a university than just thinking about problems all day. A huge amount of time is spent in getting admin sorted, whether it is organising the next conference, following up on emails to collaborators or marking tutorials. There is also the aspect of planning, for example writing grant proposals to fund your next big idea and getting students on board to achieve it. Sometimes one needs to be quite strategic.

What I'd do with the prize money:

It would be great to get students to actually see the dynamics of our geomagnetic field protecting us from a solar storm – so would be pretty awesome to present an immersive virtual reality visualisation and plasma physics walk-through to interested schools.

My Interview

What did you want to be after you left school?

I wasn't too sure, but I have always been fascinated by space so went along a with a general physics undergrad path that gave me the tools to get here.

Were you ever in trouble at school?

Nothing wrong with some mischief...

If you weren't doing this job, what would you choose instead?

Love solving problems, particularly if the solutions can be applied - with all the data we are producing, a pivot into data science would be quite likely.

Who is your favourite singer or band?

Definitely depends on the vibe! Ranging from psytrance to classical and many bits between.

What's your favourite food?

Braai

If you had 3 wishes for yourself what would they be? - be honest!

To be the person my dog thinks I am. To live fully and create happiness. To get another 3 wishes.

Tell us a joke.

A man walks into a bar. Ouch.
---
---
---