Ben Dryer is the winner of the Space Zone, after receiving the most votes from students! He wins £500 to spend on more STEM engagement activities. Here's what he had to say about his victory: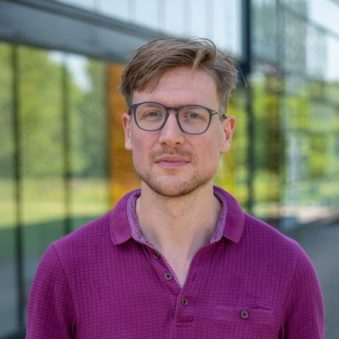 I am overjoyed at being voted the winner of the Space Zone!
I want to express heartfelt thanks to my fellow space professionals who spent so much of their time answering your amazing questions. Thank you to the I'm a Scientist team for their support, the UK Space Agency for funding the zone, and most of all to the teachers and students for your thoughtful questions and meaningful discussions.
We shared space jokes, pondered over our favourite planets, predicted World Cup winners, made some speculations about black holes, thought about planets around other stars, debunked moon landing conspiracies, discussed the challenges of engineering something for space while on Earth, explained what life as a scientist is like day-to-day, and much more!

You've seen during the zone what a wide array of different scientists contribute to space science, from Physicists to Astronomers, Geologists to Engineers. It takes hundreds of scientists and other experts from different fields to bring together the science, engineering, and operations goals of large space missions. Space missions take a long time to plan, manufacture, and deliver, before they even launch. The scientists planning space missions today will need the young, enthusiastic scientists of the future to work with the data their space missions will return after launch, and then to go on to plan the next generation of space missions. I hope our chats might have inspired some of you to work in science, after all, we were all students just like you, wondering what subjects to study further.

I've always planned to make a Snapchat or similar filter to show how radiation damages cameras in space, so everyone can start to understand the kinds of challenges we overcome when designing equipment for the space environment, so I'd like to put my prize money towards funding that idea further.

It has been a real pleasure sharing the Space Zone with you all, I had so much fun and feel so privileged to get to share my passion for space science with you. I truly hope to see some of you in the space industry in future.

Ben Dryer