Profile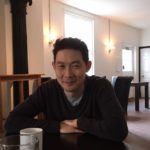 Darren Yau
My CV
Education:

BSc (hons) in engineering (2:1) – The Open University

BTEC NC in mechanical engineering – Northbrook and York college

I did my GCSE's at St Andrews high school for boys

Work History:

I've worked at the following companies during my 20 year career as an engineer:

The Open University, Airbus Defence and Space, Airbus (aircraft), Bombardier, MBDA, B/E Aerospace, Magellan Aerospace.

Before my career I did many jobs whilst at school and college:

Heathway Ltd, EMCE Ltd, Blockbuster Video, NHS Trust, Dagenham Motors, window cleaning, milk round, paper round.

Current Job:

Currently I'm running my own consultancy where I support clients with their space projects.  My current clients are the Open University and XCAM Ltd.
About Me:

I'm an Aerospace Engineer and run my own consultancy, which helps people (mostly scientists) design instruments to send into space.

I live in Milton Keynes with my wife and two daughters (now adults).

Read more

I like to DJ in my spare time as I love music.  I also love food, films, cars and travel.

My Work:

I'm a mechanical engineer working in the space industry.  I design things to go into space.

Read more

My job title is 'Stress Engineer'.  Basically I make sure the things I design are strong enough to survive launch, space flight and sometimes landing.

My Typical Day:

My days are different every day but basically I work with a team designing scientific instruments that will tell us more about space or the world around us.

Read more

As an engineer I spend my time either: designing, analysing designs (so that we have confidence they will work), managing a team of other engineers, suppliers, manufacturers and project partners or testing real models of the finished item.

In between are lots of meetings as team work is an important element of any project.

My Interview

What is your favourite fact about space?

The moon is actually made of cheese.

What did you want to be after you left school?

An engineer

Were you ever in trouble at school?

Of course.......................not ;)

If you weren't doing this job, what would you choose instead?

Superstar DJ

Who is your favourite singer or band?

The Roots

What's your favourite food?

Anything with spice! Mexican, Thai, Indian...

If you had 3 wishes for yourself what would they be? - be honest!

Funnier, fitter, bi-lingual.

Tell us a joke.

Two satellite antennas got married - the wedding was lousy, but the reception was outstanding (told you I wished I was funnier ;)
---
---
---