Profile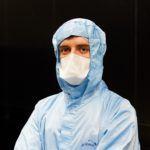 Joe Shreeves
My CV
Education:

I went to Dartford Grammar School where I did GCSEs and the International Baccalaureate. I studied Maths and Physics but also other subjects such as Geography, Film and Chinese.

After school, I went to Cambridge University to do a Master's degree in engineering which took 4 years to complete.

Qualifications:

14 – GCSEs

International Baccalaureate (A-Levels Equivalent) – Maths, Physics, Geography, Chinese, Film, English

Master's Degree in Aerospace and Aerothermal Engineering

Work History:

RAL Space – Mechanical Engineer – 2019-Present: I work on the design and manufacture of space instruments.

Lentus Composites – Development Engineer – 2016 – 2019: I worked on the production of parts for a jet engine.

British Cycling – Aerodynamics Undergraduate Researcher Placement – 2015: Whilst at university I did aerodynamics research that helped Team GB at the 2016 Rio Olympics within Cycling.

Current Job:

Mechanical Engineer: I work on the design and manufacture of space instruments.

Employer:

RAL Space: https://www.ralspace.stfc.ac.uk/Pages/home.aspx
About Me:

I live in Oxfordshire and work as a mechanical engineer within the Space Industry. In my free time I enjoy swimming, cycling & running or spending outdoors in the mountains when I can.

Read more

My favourite hobby is triathlon which involves three sports; swimming, cycling and running. Recently I completed an ironman triathlon which involves a 2.5 mile swim, 100 mile cycle and Marathon Run at the end.

My Work:

As a mechanical engineer, I design, analyse and test space hardware. I work on it from initial concept through to launch.

Read more

I have worked on several space projects which have included designing several cameras for imaging the sun and a CubeSat for enabling secure communications (see my gallery to have a look at these!). I work on the mechanical design, which includes modelling parts on a computer, selecting materials, performing calculations to check the parts will survive the journey to space and working with manufacturers to turn the models into real parts.

To check parts will work in space, we replicate the vacuum of space using a large test chamber with all the air inside pumped out. We also use a shaker table to replicated the rocket launch and make sure the delicate equipment we are sending to space won't break!

My Typical Day:

Often my days at work are quite varied; sometimes, I will be working with a large team on the design of a space instrument. Other times, I will be working on my own to analyse and detail out ideas for specific parts of an instrument. Once all the design work is complete, I can be found in the lab assembling and testing the equipment to ensure its ready to go to space.

Read more

I usually work in an office on a computer, I use software called 'CAD' which allows me to make 3D models of parts to help come up with designs for different problems. I have to work with a lot different experts to make sure the design meets everyone's needs and will all be OK when it gets into space. Some days, I will go into the clean room lab which involves get dressed in protective clothing. When I'm in the lab I will put together different parts and then run tests on them to check they work as intended.

What I'd do with the prize money:

If I won the prize money I would use it to create 3D printed satellite models to showcase our work to the public.

My Interview

How would you describe yourself in 3 words?

sporty, space-loving, engineer

What did you want to be after you left school?

aerospace engineer

Were you ever in trouble at school?

of course not .... ;)

If you weren't doing this job, what would you choose instead?

If I didn't do engineering, I would have liked to have been a film director

Who is your favourite singer or band?

Fred again

What's your favourite food?

Chocolate

If you had 3 wishes for yourself what would they be? - be honest!

To always be healthy, to make it into space one day ... and make it back home safely.

Tell us a joke.

Why did the people not like the restaurant on the moon? Because there was no atmosphere.
---
---
---